Cooperation Consultation

Email: fici@fici.org.cn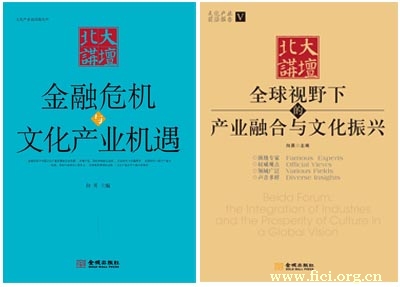 Frontier Report of Cultural Industries collects and publishes part of the excellent speeches and papers of the Forum on International Cultural Industries, China, making an all-round, multi-angle and multi-level analysis of the development situation, potential opportunities and future trend of the hot industries. Frontier Report is issued once a year; it has already eight series with a circulation over 90,000 volumes. It is the first series of book to theoretically summarize all the practices in cultural industries. It is published with the title Key Report on Cultural Industries of Peking University in Taiwan.
This series of books intend to combine theory and practice together, in hope of being of some further guidance to those involved in researches into cultural industries and management.
Back to ICIPKU
Copyright@1999-2012 Institute for Cultural Industries,Peking University All Rights Reserved